Aventures de Stand Up Paddle en Algarve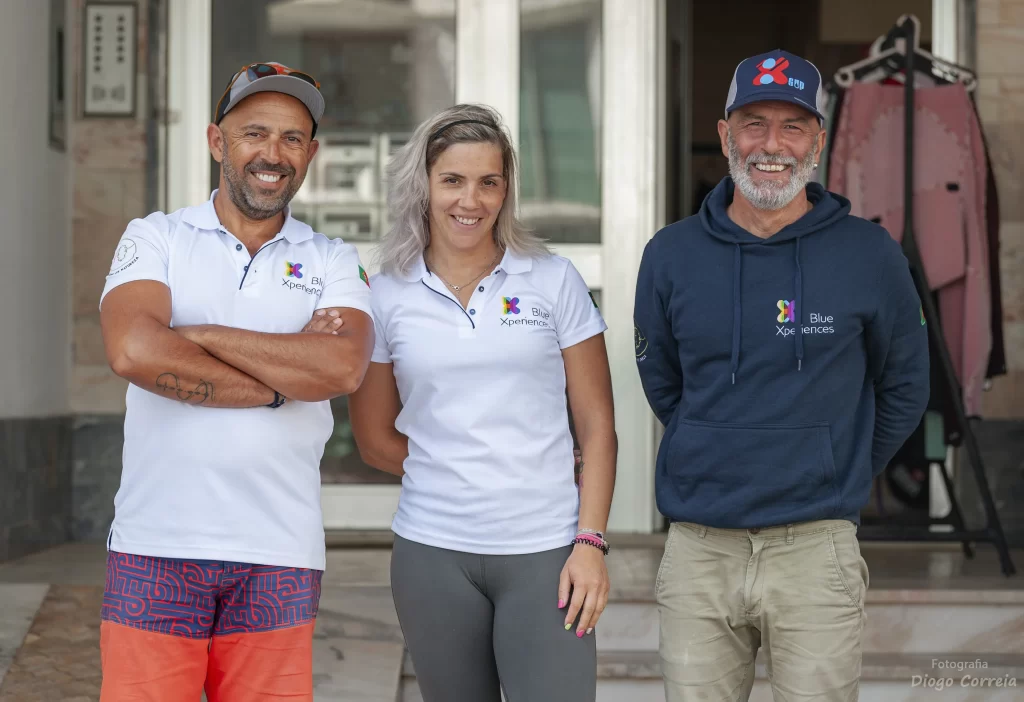 Une équipe qui vous inspire de l'aventure
Rencontrez les Blue Xperiences
L'école Blue Xperiences SUP & SURF a été fondée en 2016 et est une entreprise familiale passionnée par le meilleur de l'Algarve : le soleil, les plages, la météo, la mer et des gens fantastiques ! Nous sommes situés dans l'un des endroits les plus visités par les vacanciers de l'Algarve, Armação de Pêra. Une baie magnifique au sud du Portugal, avec une plage récompensée par la distinction d'or en qualité. Nous incitons nos clients à vivre des aventures et à découvrir l'inattendu Algarve avec un guide local, des expériences de SUP (Stand Up Paddle) dans les célèbres grottes de Benagil, l'observation de fossiles et des cours de surf.
Notre super équipe, a Bruno comme chef d'équipe, il est SUP et Surf Trainer diplômé de l'université, passionné de mer et fan de sports nautiques .
Rencontrez Bruno, un guide local et fondateur de Blue Xperiences. Pendant son enfance, il a passé beaucoup de temps avec les pêcheurs de la plage d'Armação de Pêra, où il a découvert le littoral de l'Algarve. Aujourd'hui, le stand up paddle est la passion de Bruno. Lors de ses visites, il partage ses connaissances sur les grottes de Benagil, en Français et d'une manière durable et respectueuse de la nature. Voici les conseils de Bruno sur les trésors cachés locaux de l'Algarve
Nous incitons nos clients à s'aventurer et à découvrir cette belle paix de terre avec nos expériences de SUP, cours de SURF, excursions de surf guidées, itinéraires intérieurs, promenades dans la nature, observation de fossiles, visites de grottes et promenades sur les falaises.
Nos partenaires de confiance:
S'assurer que vous appréciez votre séjour en Algarve est notre priorité absolue, c'est pourquoi vous trouverez ici nos 5 meilleures expériences dans notre région
(sauf les nôtres, qui sont les meilleurs, bien sûr) :
Nos partenaires de confiance:
Rencontrez nos partenaires en Algarve et profitez d'un hébergement de qualité pendant votre séjour.

Nous sommes situés au centre de la région, ce qui vous permet de choisir l'activité qui vous convient.
The Oasis Camp is located on a 50,000 m² area in the middle of nature and offers you many opportunities for relaxation and rest.