An incredible way to visit the Benagil caves
It's very easy and simple
Sunrise SUP in the Algarve Caves
SUP Or Stand Up Paddle is a healthy sport for body and mind. With the right equipment, learning is fast. In just a few minutes, the first contact rower has already acquired the basic fundamentals and is already having fun on the board. With the SUP boards we can exercise, go for a walk, compete or simply relax enjoying contact with nature.
Still little known 10 years ago, stand-up paddle boarding (or SUP) has become a world-renowned sport with rapid development. SUP is an activity that allows you to easily escape from everything, whether on a walk by the sea, in the lakes or even in the river. Also practiced in competition, mainly in the waves, it seduces adrenaline seekers. 
Walk inside the Benagil Cave
No experience needed
Easy and affordable
Secret corners of the dazzling
Algarve coast
Join a small group
Unique identification of fossils
Contact with nature
Explore unexpected secret corners
Multilingual Guide (Flags England Spain Portugal and France)
Free tour photos 
Benagil local guide
Easy and safe sport
Understanding
You can sit or just kneel on the SUP
Storage location
Neoprene wetsuits available
The Algarve is home to some of the most beautiful beaches and sea caves in Europe.
Certified Coach
Suitable for all levels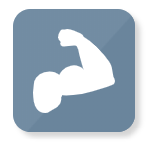 Complete and easy Sport
ECO friendly
Experience an adventure in the Stand Up Boards in the Algarve and get to know a new perspective of the region with Blue Xperiences. In our Frequently Asked Questions section, find the conditions of our services to book an experience. However, if there is any doubt about our products and services, please contact us through our Contacts page. Do not leave anything undiscovered