After this Pandemic situation, the desire to step on the sand on the beach, to enjoy of the waves of the sea, of breathing the pure air started to have more importance than the material goods by which we are surrounded. This is the time to reflect about our role and decide how we want to live and what planet we want leave to future generations. Soon it is the opportunity to recognize the influence and the responsibility that each one of us has to take care of the Planet, in the same the way he takes care of us. We love surfing, paddling to the wave and feeling the indescribable feeling of sliding. And we want everyone to be able to experience it too – but not at any price. The natural world and its sustainability are under serious threat. We haven't reached it yet, but we are about to reach points of no return where fundamental ecosystems will be lost forever.
"Be a part of the solution not a part of the problem."
We can no longer turn a blind eye to plastic pollution, corals disappearing due to climate change and the loss of coastal areas as sea levels rise.
We can apologize for many arguments about being complicit and passive bystanders in the environmental countdown we face as a global society.
In our classes we teach our students to respect the equipment for greater durability and reduce our ecological footprint. In addition to teaching kids and teenagers to surf, we encourage them to use eco-friendly surf equipments.
Together we can do much more than alone.
Many sunscreens are made from polluting chemicals that harm corals and marine life. At our surf school we have non-harmful and ecological sunscreens. Find out more (Natural biodegradable solar protection. Without chemical filters.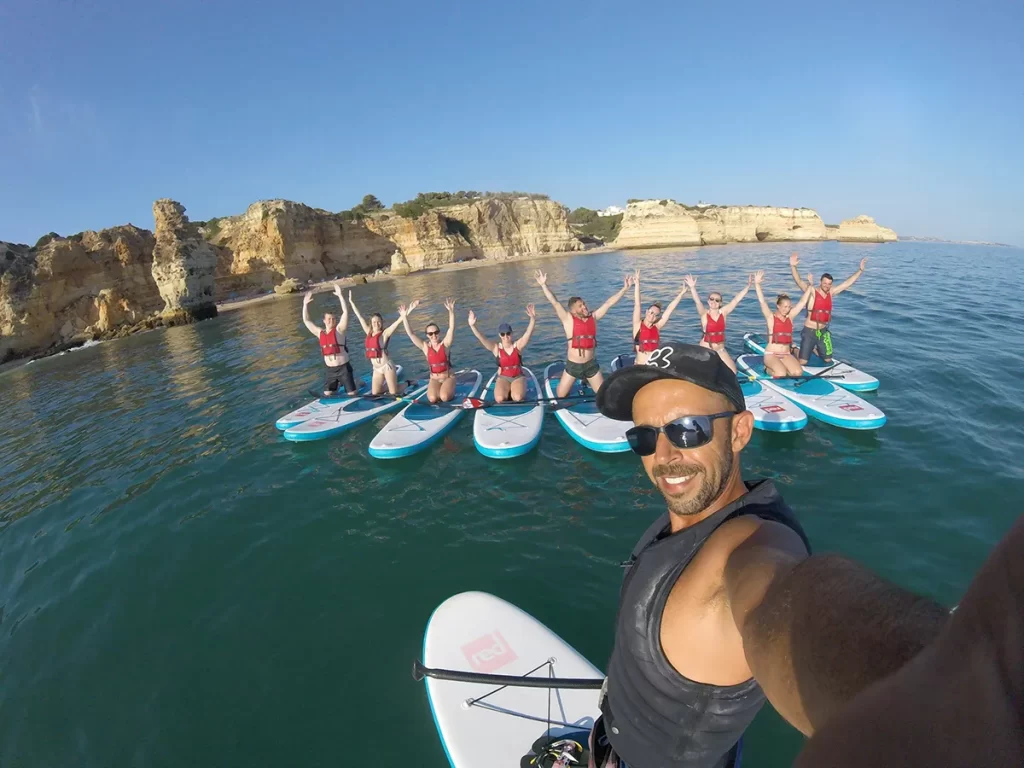 We believe that the world needs systemic change that is co-created by different actors. We want to partner with all types of organizations to co-create initiatives aligned with our mission.
Partnerships with social organizations to give free surf lessons to those who need it (individuals with physical or cognitive limitations, alcoholics and narcotics anonymous, young people from slums, etc.)
Free admission to surf lessons for students enrolled in the Clube Náutico de Armação de Pêra (CNAP) in recognition of students from local schools who have proven to have above average grades that reflect their commitment to their studies.
Awakening community awareness
Together with our partners namely CNAP we are organizing regular conversations, workshops and dynamics with the local community to raise awareness of the most significant global and local challenges.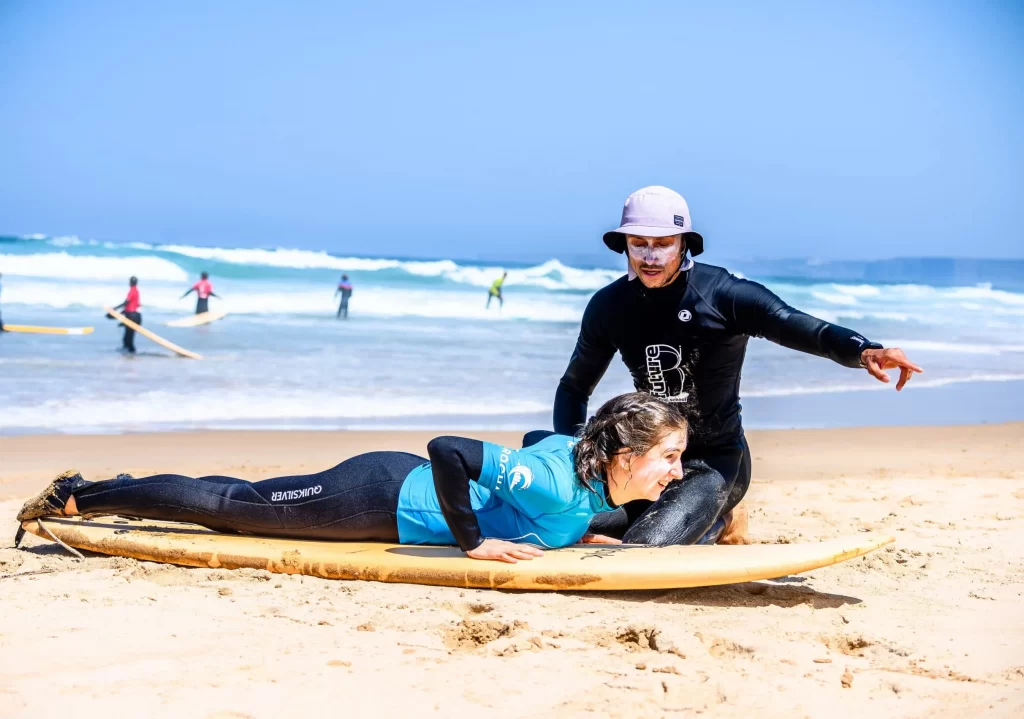 Surfing & Environmental Awareness
We share journal articles on scientific studies, as well as initiatives around the world, from surfers committed to protecting the environment around them that make it possible for there to be a place where information can be shared and that can inspire others, wherever they are.
"Next time you go to the beach, just leave your footprints in the sand"